Tungsten Carbide Anti-Vibration Boring Bar for CNC Milling Machine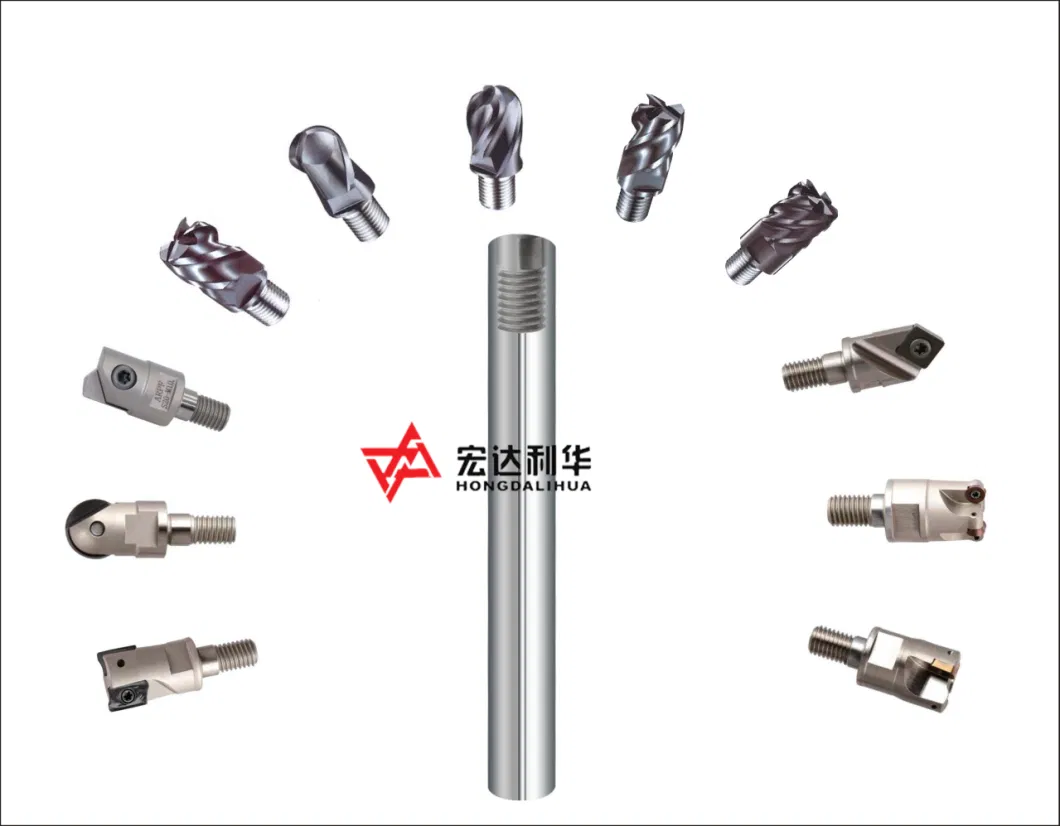 Anti-vibration Boring bar
Application

Aluminum

,

Plastic, casting, copper, aluminum alloy, titanium alloy, nickel alloy, copper alloy, stainless steel mold, alloy steel, 45# steel, etc.

Shape

Straight rod, shelter rod, tapered rod

Character

Made by Tungsten Steel,

Can be used for deep hole rough finishing and has anti-shock effect.

Processing

Tungsten steel threaded holes are processed by yourself, and can be customized according to the size of the head thread spacing.

Outer Diameter

¢8,¢10,¢12,¢15.6,¢16,¢19,¢20,¢24,¢25,¢32

Basical Specification

D

8

:L

100,

D

10

:L

100/150,

D

12

:L

100/150/200,

D

15.6,16,19,20,24,25

:L

150/200/250/300,

D

32

:L

150/200/250/300/350/400

Spec

16*150-M8 (16

:Outer Dia

,150

:Length

,M8

:Thread

Standard Length

L1

00-400,

(The range of anti-seismic effect is 10 times the diameter), the most commonly used is 100 long-300 long, the shorter the better the anti-seismic effect.

Standard Thread

8

:

M4,10

:

M

&

M6,12

:

M6,15.6

&

16

:

M8,19

&

20

:

M10,24

&

25

:

M12,32

:

M16

Suite Head

¢8

:

8

&

9M4

,¢10

:

10

&

11M5

or

M6,¢12

:

12

&

13M6,¢15.6

:

16M8,¢16

:

16

&

17M8,¢19

:

20M10,¢20

:

20

&

21M10,¢24

:

25M12,¢25

:

25

&

26M12,¢32

:

35

&

40

M16

.
It is an important tool for for machining in CNC machining,Its purpose to prevent tools from shanking and to control,make tools vibarte which also called CNC extension rod. Especially as the CNC precision machining developing,the traditional CNC machining from 5000 rpm,6000 to 8000 rpm,after more sophisticated and efficient cutting speed will be developed to more than 20,000 turn. Such high-speed cutting, Higher requirements of sufficient seismic performances is needed carbide stamping pole must be uniform material, consistent performance of its and Precision concentric assurance to achieve such a high speed cutting operation requirements.
Most of the anti-vibration pole of the rod is hollow, to minimize the vibration generated when processing, such as the vibration of the handle for high-precision processing center, can also be used in high-speed carving high-speed milling, the main performance characteristics as follows: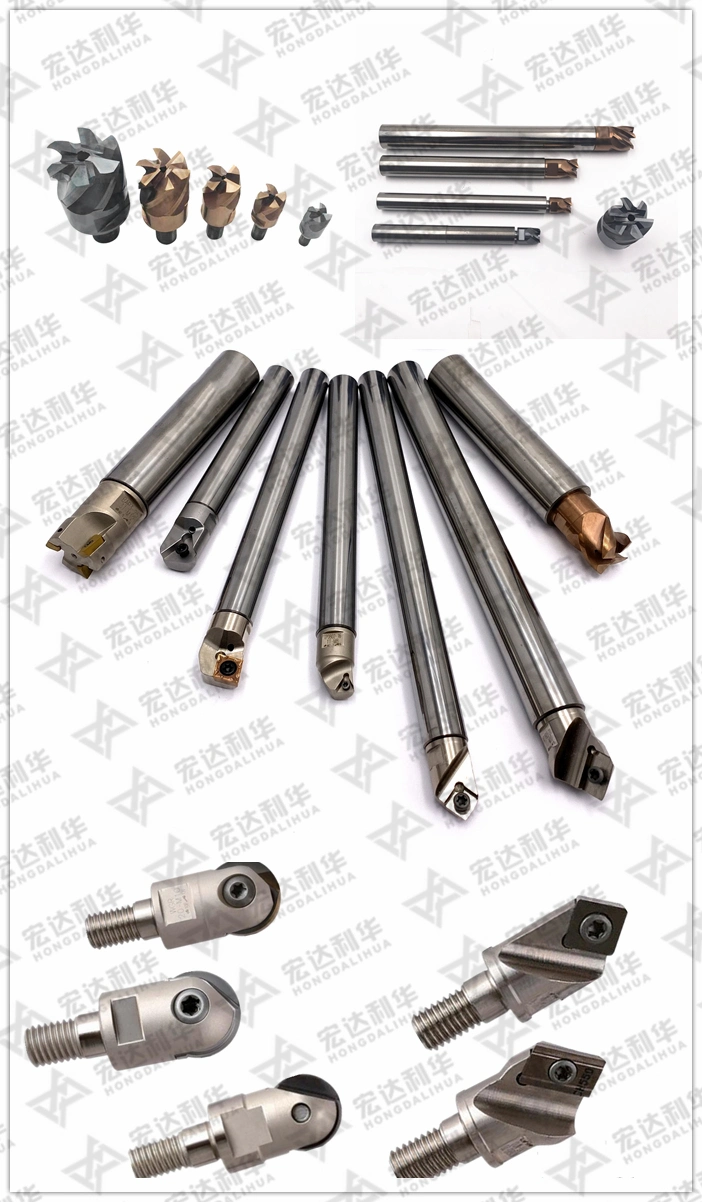 1. High Rigidity
Improve surface finish and perpendicularity. Made of pure tungsten carbide material, excellent rigidity, good shock absorption, no distortion as lateral stiffness too large.
2. High Precision
Improve dimensional precision. To extend the processing depth, enhance the accuracy of processing & to achieve long, ultra-deep, ultra-high precision machining possibilities.
3. High Efficiency
No welding fracture concerns, emphasizing the variability of the replaceable tool head, a carbide bar can reach dozens of combinations, widely used in Rough & precision processing industrial .
4. Reduce Cost
Extending the tool life. The Holder can be reused even if the cutter is damaged and Easy and convenient to replace. The tip and the Holder are screwed and run in reverse direction to the
spindle.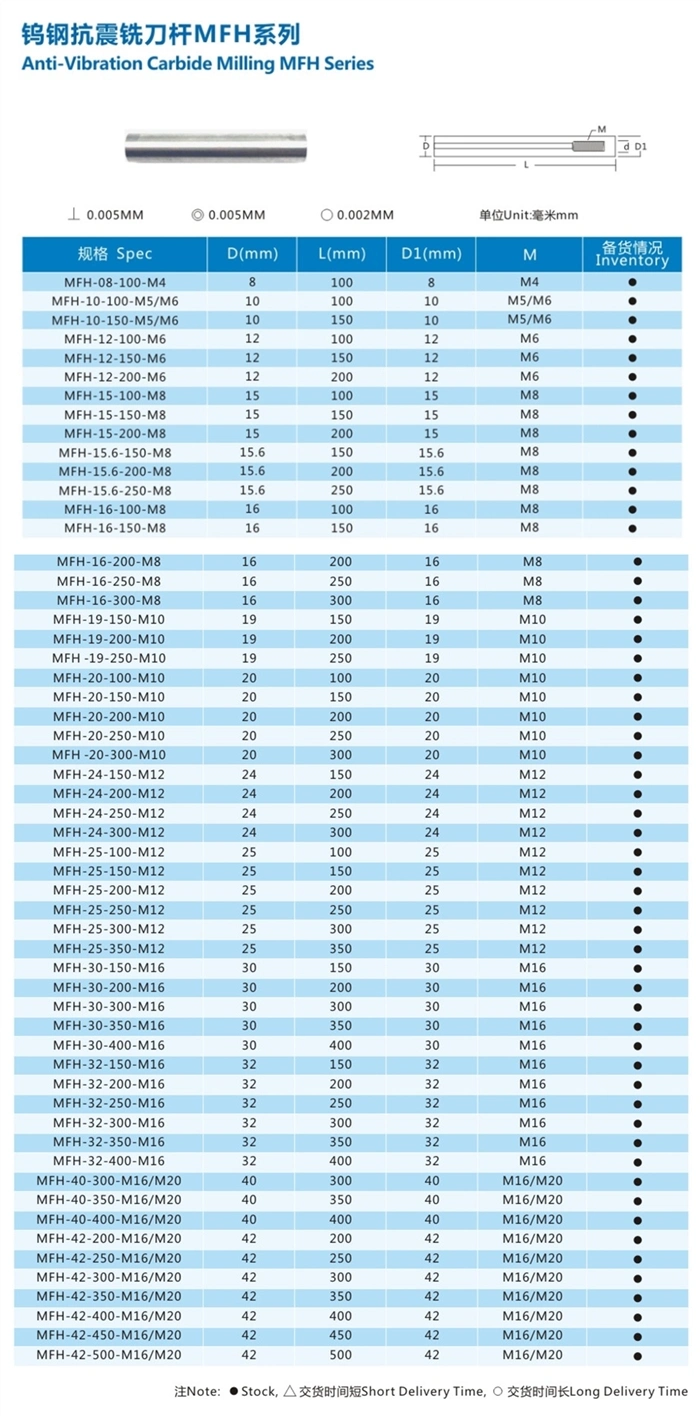 Company Informations
Company Introduction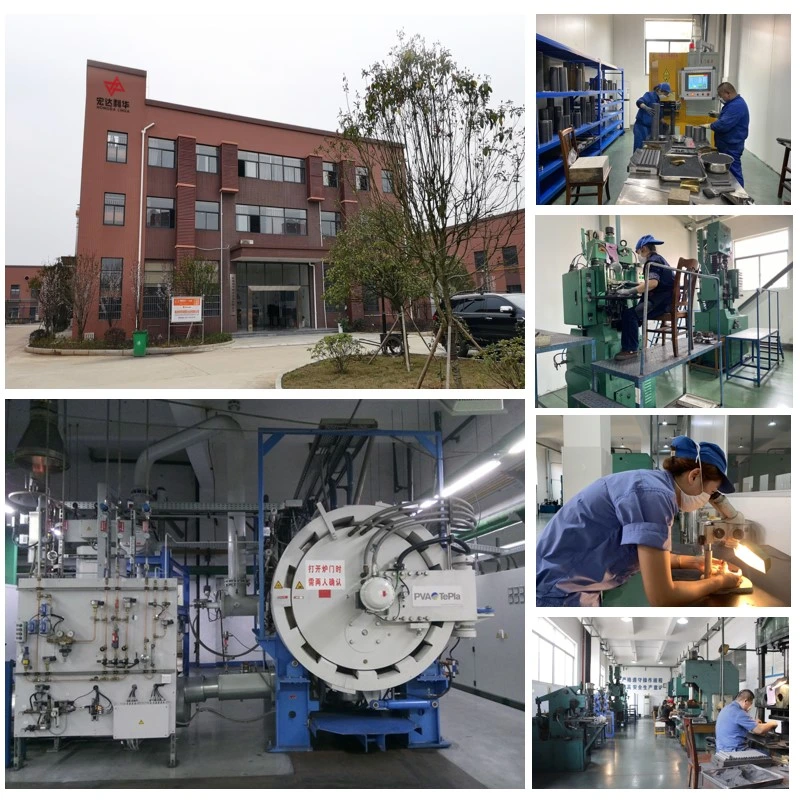 Established in 1990, specialized in production carbide products more than 20 years and located in zhuzhou city which is the hometown of tungsten carbide in China .
Our products sold well to worldwide, has been build a long term relationship with our customers from Italy, Portugal, German, Turkey, USA, Mexico, India, Australia, South Africa etc .
Main Products
Our Main products include : Carbide Screwed Boring Bar, Plates, Rods, Sticks, Bushings, TP nozzles, 3D Printer Nozzles, Saw Blades, End Mills & Drill Bits, CNC inserts, Value Seats, Rotary Burrs, wheel cutters, Grits, Cusomized cutter:woodworking tool, V-cutter, textile cutter, shoes cutter ects. Any kinds of customized carbide products .

Monthly Capacity of 15Ton
We have sophisticated equipments, such as Sintering Furnace, Automatic suppress Machine, Manual Hydraulic Suppress Machine, Ball Mill Machine, Drying Machine, Mixing Machine ect, Our production capacity up to 15 Ton per month. Customized is welcome, customized sample can be ready in 3-5 days and 1 day can deliver for stocks.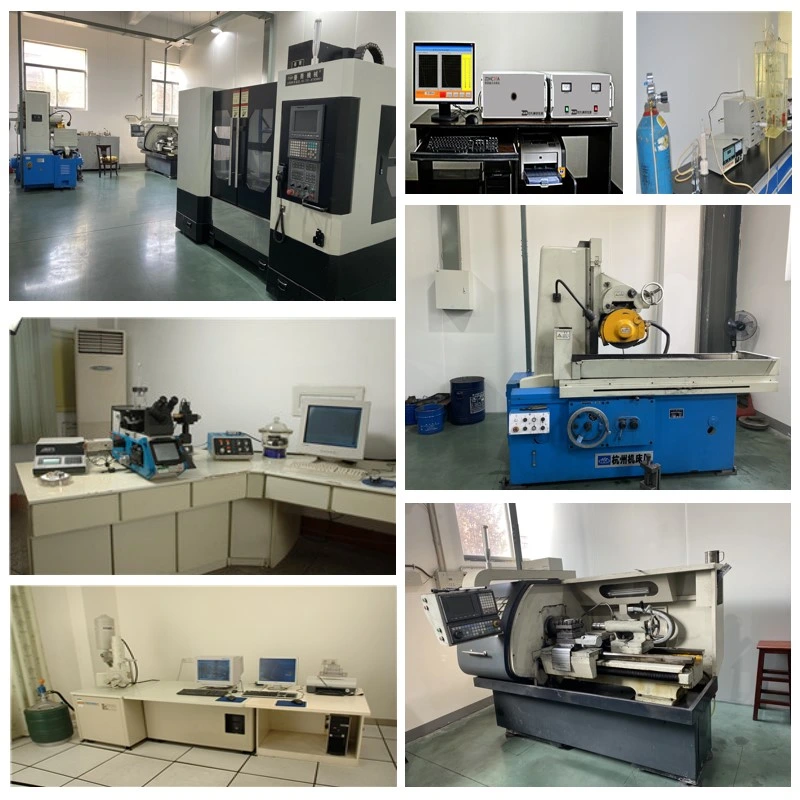 Strictly QC
We have a professional QC team follow to the System of ISO9001:2008, Covering the Raw Materials Incoming, Production Processes, Finished Products and Packaging to ensure high quality products output.
CONTACT
Foreign Sales Manager : Coco Su
Factory Add: Building B-11, E-commerce industrial park, Xinma South Road, Tianyuan zone, Zhuzhou 412000, Hunan province, China
Postcode: 412000