Factory Price Prefabricated Metal Building Construction Prefab Structural Workshop Steel Structure Workshop

Steel is the most preferred metal for the construction of large structures such as bridges, single storey industrial buildings, and residential buildings.
We can supply 3 main types of steel construction - conventional steel fabrication, bolted steel structure construction and light gauge steel structure construction.

Steel structure construction has numerous advantages as following gives:

1. Steel is a highly durable metal which can withstand more external pressure than concrete to resist earthquake .
2. Steel structures have high load carrying capacity than concrete.
3. Steel is a tensile metal which can give high strength to weight ratio.
4. The steel structure warehouse construction is faster to erect.
5. Steel structures can be easily fabricated and mass produced.
6. Steel structure can be constructed off-site and then assembled on site.
7. Steel structures are easily recyclable.
8. Steel structures are easy to transport because they are lightweight.
Manufacturing Process for complete project
All Components for One Complete Set of Steel Structure Warehouse
| | |
| --- | --- |
| Main Frame Structure | Welded H Section Q235 or Q345 |
| Wall and Roof Purlin | C/Z Section Channel |
| Roofing Cladding | Sandwich Panel or Corrugated Steel Sheet with Fiber Glass Wool Coil |
| Wall Cladding | Corrugated Steel Sheet/Sandwich Panel |
| Tie Rod | Circular Steel Tube |
| Brace | Round Steel Bar |
| Column & Transverse Brace | H Section Steel /Angle Steel/Steel Pipe |
| Knee Brace | Angle Steel |
| Roof Gutter | Color Steel Sheet |
| Rainspout | PVC Pipe |
| Door | Metal Door Metal Curtain Door/Sliding Door |
| Windows | Plastic Steel/PVC/Aluminum Alloy Window |
| Connecting | High Strength Bolts |
| Packing | Standard Seaworthy Packing |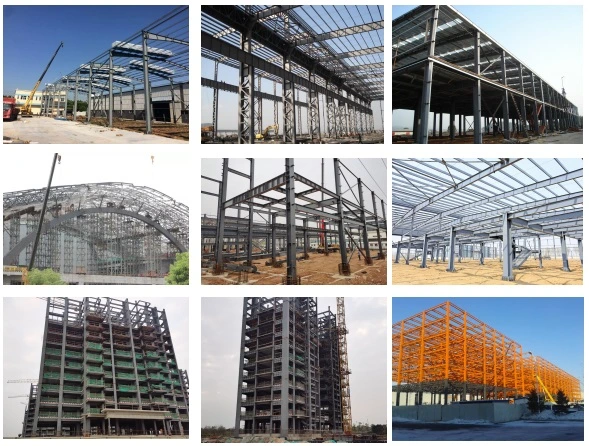 Company Information:
Fujian Xu Gang Heavy Industry Co., Ltd. is a high-level one-stop service company integrating production steel structure design, production and installation. It is located in Hua'an Economic Development Zone, Zhangzhou city, with a registered capital of 50 million yuan. Covering an area of more than 30000 square meters, the company boosts an annual productivity of 50000 tons. It played an active part in France Solar Power Steel Structure, Philippines 5 stars hotel project, Cambodia 5 stars hotel, Xiamen metro project, Fuzhou metro project, steel housing constructions, expressways, bridges, and the supporting construction of major projects. Last but not least, the company established a strategic cooperation partnership with CSCEC (China State Construction Engineering Corporation), CCCC (China Communications Construction), China Railway, AVIC Construction Group, Zhongtian Construction, Rongxing Construction and foreign MCI. Good reputation in the industry earned us clients.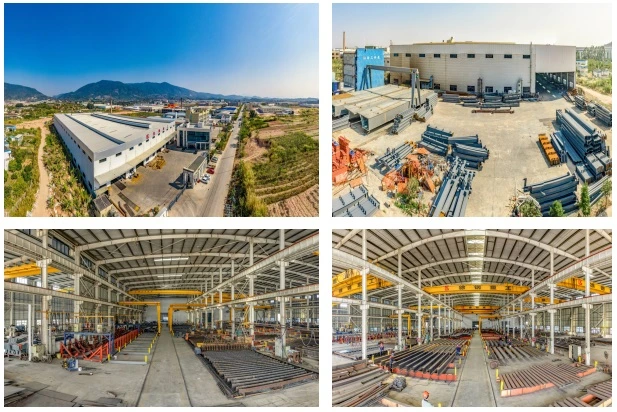 The company has more than 50 professional technical and management teams, more than 100 experienced construction teams, and has participated in many key projects all over the world. Adhering to people-oriented and building high quality steel structure projects, the company is constantly in pursuing of perfection in the construction, and makes unremitting efforts to set up a new benchmark in steel structure industry. The company adopts unique technology in construction of multi-layer steel structure buildings with various span and height as well as long span bridges.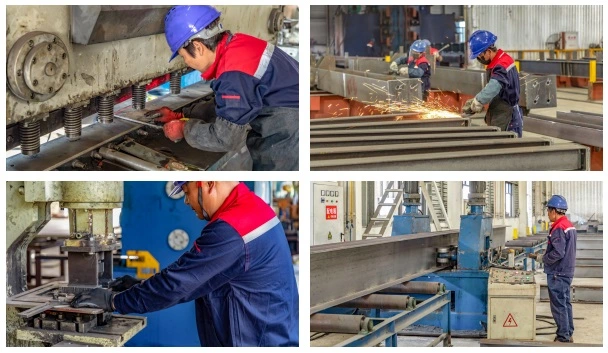 Packing and Container Loading for Clients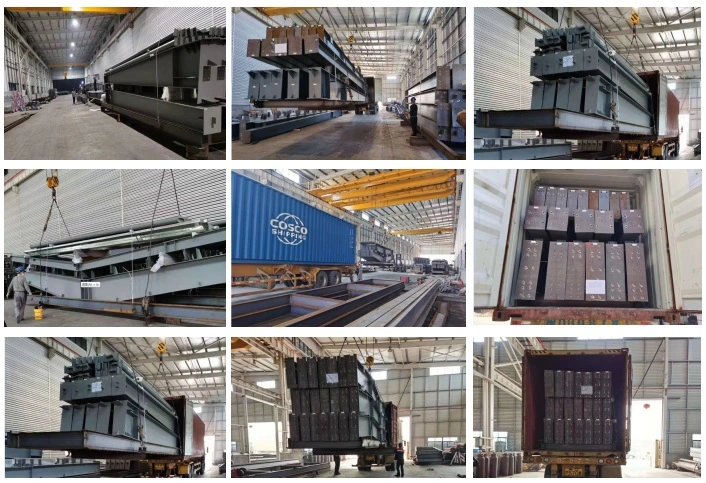 Clients Reference:


Continuous managing and operating give shape to value is our company's constant pursuit. We steadfastly run this company with professionalism, concentration and dedication. We look forward to positive cooperation with counterparts from both domestic and overseas.