China Wuxi Total Scaffolding Manufacturer. Wuxi factory and Tangshan Factory
Main products: Ringlock, Cuplock, Octagonlock, Kwikstage, Frame, Haki, Aluminum tower, Shoring prop, Couplers.

Wuxi Factory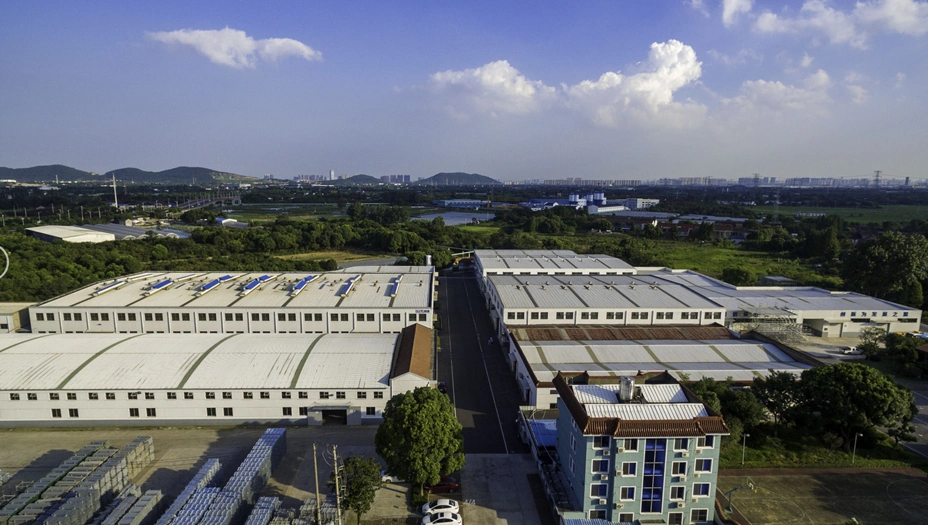 Tangshan Factory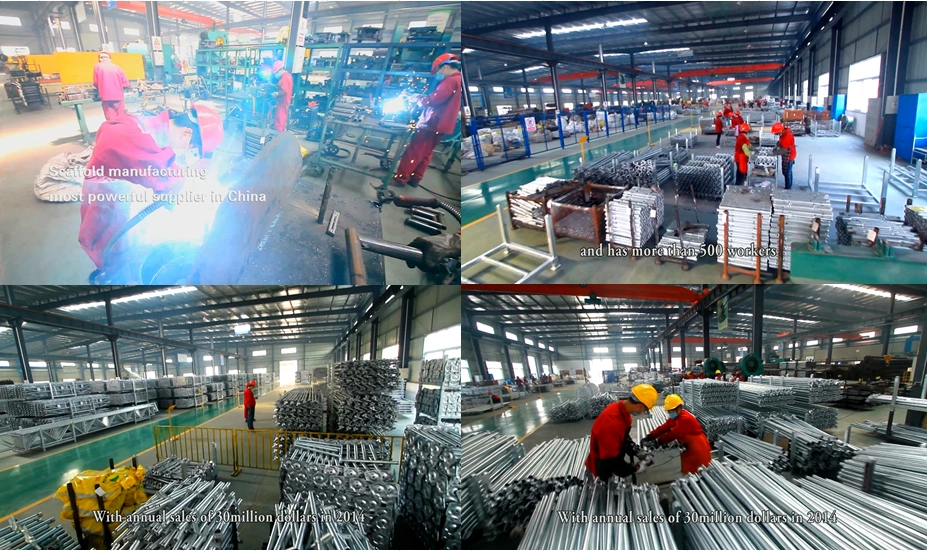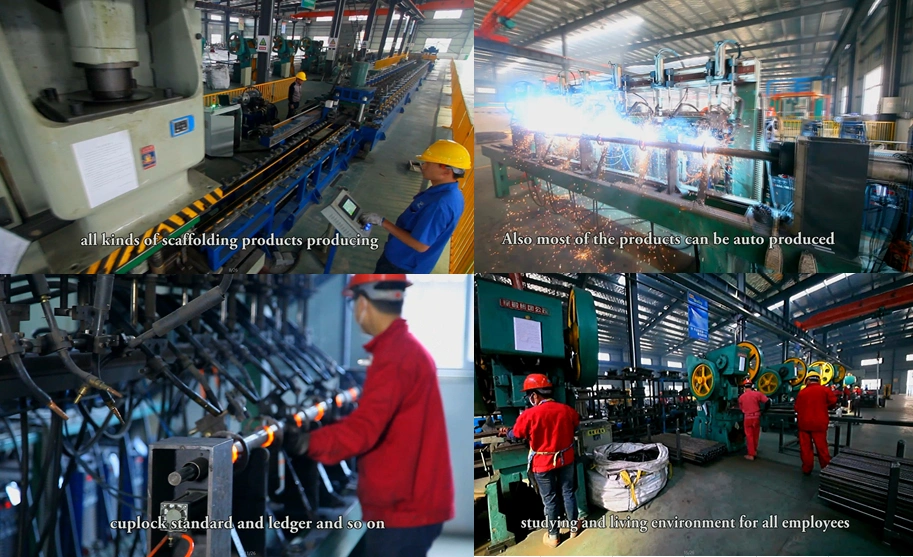 Ringlock scaffolding is a mature system. It mainly composes of standard, ledger, brace, plank and so on.
Ringlock node is revolutionary, so makes it faster and easier erection than any other scaffolding. When it comes
to connect way, it uses the wedges, ledger end and rosette to lock the vertical and horizontal together by hitting the wedges. The rosette have eight holes, four fix ledger and four fix brace, much better than other scaffolding. Each ledger and brace is independent. So it can make the ledger and brace quick locking and fastening tightly.



Item Name

Materials

Weight

Surface treatment

Standard/verticals 050

Q235, Q355
48.3*2.75mm
48.3*3.0mm
48.3*3.2mm

2.96kg

Hot dip galvanized
Powder coated
Painted

Standard/verticals 100

5.33kg

Standard/verticals 150

7.69kg

Standard/verticals 200

10.06kg

Standard/verticals 250

11.86kg

Standard/verticals 300

14.78kg

Item Name

Materials

Weight

Surface treatment

Ledger/Horizontal 073

Q235, Q355
48.3*2.75mm
48.3*3.0mm
48.3*3.2mm

3.34kg

Hot dip galvanized
Powder coated
Painted

Ledger/Horizontal 1090

4.52kg

Ledger/Horizontal 1400

5.53kg

Ledger/Horizontal 1570

6.09kg

Ledger/Horizontal 2070

7.73kg

Ledger/Horizontal 2570

9.37kg

Ledger/Horizontal 3070

11.01kg

Item Name

Materials

Weight

Surface treatment

Diagonal/brace 073*200

Q235,
48.3*2.5mm

5.34kg

hot dip galvanized
Pre-galvanized

Diagonal/brace 109*200

5.81kg

Diagonal/brace 140*200

6.23kg

Diagonal/brace 207*200

7.56kg

Diagonal/brace 257*200

8.39kg

Diagonal/brace 307*200

9.22kg

Item Name

Materials

Weight

Surface treatment

steel plank/deck 1090

Q235, 1.2mm
1.5mm,1.8mm

8.58kg

Hot dip galvanized
Pre-galvanized

steel plank/deck 1400

10.85kg

steel plank/deck 1570

12.48kg

steel plank/deck 2070

15.65kg

steel plank/deck 2570

18.91kg

steel plank/deck 3070

22.15kg

Item Name

Materials

Weight

Surface treatment

Hop upsl/bracket 1

Q235,
48.3*3.2mm

2.5kg

Hot dip galvanized
Powder coated
Painted

Hop upsl/bracket 2

6.0kg

Hop upsl/bracket 3

9.0kg

Scaffolding Certificate